How long does it take to get citizenship ceremony UK?
You'll usually get a decision of citizenship ceremony UK within 6 months – some applications may take longer than six months but it does not affect the decision.
British Citizenship In Bolton UK
To become a British citizen there are different ways. The most common way is called naturalisation.
To become a British citizen, you need approval from the Home Office. Once you are approved, you will receive an invitation letter. This letter will allow you to book a Citizenship Ceremony. If your age is over 18 you have to take part in a citizenship ceremony.  After attending this ceremony you'll receive your certificate. To apply for a British Passport you will need this certificate.
If you want to get British Citizenship in Bolton UK, you need an experienced British Citizenship Solicitors in Bolton who can assist you in the whole process. Our qualified immigration staff will guide you throughout the process of applying for British Citizenship from start to finish. Staf H Immigration is an Immigration Law organization Regulated by the Office of Immigration Service Commissioner. Staf H Immigration's Immigration Expert in Bolton provides expert advice in Competitive fee. Our Immigration Expert in Bolton provides the best immigration advice.
You can become a British citizen by birth or you can apply for naturalization. To apply for naturalization your age should be 18 or above. For British national, you have to prove that you were in the UK for at least three years on Indefinite Leave to Remain or EU Settled Status. You also have to prove that you have never broken UK law.
When your permanent residence status application is approved, than you can permanently live, work and study in the UK, there will be no immigration restrictions. After that you can travel and spend time in any country without the need to worrying about losing your British citizenship status.
To get more information about how to get British Citizenship, you can get in touch with our experienced and professional immigration lawyer. Our Immigration Lawyer in Bolton will guide you from start to finish according to the latest rules and regulations.
Immigration Advisers in Bolton UK
Differences between British Citizenship and ILR
You can live, work and study in UK freely without any immigration control under the ILR (including permanent residence and EU Settled status) and British nationality status. But actually these two are distinct status.
Indefinite Leave to Remain (ILR)
When you live in UK continuously for 5 years then you can apply for. Once you get ILR status then you will be able to live permanently in the UK and you will be a British settled person. You will be able to access public funds. You can join your family and you can leave and re-enter the country without applying for a visa.
To naturalize in the UK as a citizen you have to get ILR status. But you can lose your ILR status if you stay more than two years outside the UK.
British Citizenship
Who is British nationality holder have full rights and responsibilities. They have right to vote in parliamentary and local elections. British nationality holder have British passport. British nationality holder can leave the UK for unlimited periods of time without losing British nationality status.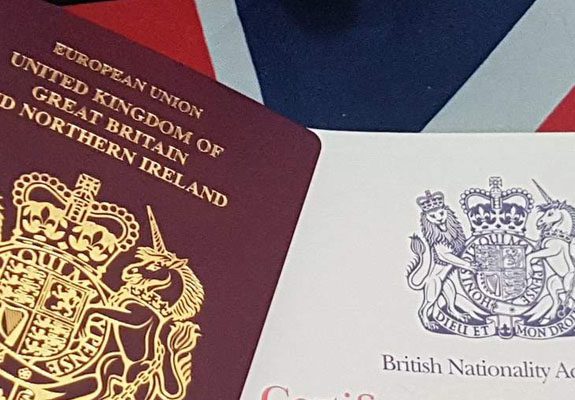 Requirements of British Citizenship
On the Basis of British Nationality Act, if you want to apply for Naturalization you must have to meet the following eligibility requirements:
Your age should be over the age of 18.
5 years of continuous residence in the UK have to be completed. In this 5 years duration you cannot stay out of the UK more than 450 days.
You have Indefinite Leave to Remain (ILR) in the UK minimum 12 months.
You have to meet English language requirements
You have to pass the test (Life in the UK). This test shows that you know of the basics of the British customs, traditions and culture.
You have never violated any UK immigration rules.
Good Character requirement
British Citizenship Application Guidance
Applying for British nationality, is a time-consuming and stress creating process. You need an immigration lawyer who can guide and provide you complete information. Solicitors in Bolton are highly educated and experienced. Staf H Immigration Lawyer in Bolton will provide you complete assistance. Our lawyer is committed to professionally assisting the clients. Our immigration lawyer will process you case, and assess your situation. Hire our specialist to make sure that each part of your forms is completed by our expert.
Our immigration lawyer is expert and can help you through each step of British nationality case. Our immigration lawyer in Bolton will complete your application form to the best standard. Our lawyer will guide you all the requirements and will assess your eligibility. Our lawyer will check you full document to ensure that your application and required documents and evidence are adequate. Our immigration lawyer will prepare a Letter of Representation to support your case. For free initial guidance contact our immigration lawyer on WhatsApp or call on (+44) 120 478 1301
(+44) 743 499 1852.
How much does an immigration lawyer cost in UK?
The cost of an immigration lawyer depends on the services they offer. Some immigration lawyers charge on an hourly rate but some charge fixed fee according to the application. It is always a good idea to hire an Immigration lawyer for your immigration matters. By paying small amount of fee, you will get an expert advice. This will save your thousands of pounds.
What is the fastest way to get British citizenship?
Fastest way of getting British Citizenship for adults is 5 year route. If you're on 5 year route, you can get Indefinite leave to remain after completing your 5 years in UK.
If you're married with a British Citizen, you can apply British Citizenship straight away.
If you're not married to a British national then you have to wait 12 months after getting Indefinite Leave to Remain to make an application for British Citizenship.
What is the current waiting time for UK citizenship?
According to the Home Office, Time scale of waiting for British Citizenship is 6 months but it varies case to case. Most of the applicants get decision within 12 weeks of their biometrics appointment.
Our Immigration lawyer in Bolton got decisions on British Citizenship Applications within 1 month after biometrics too.
How much does it cost to get British citizenship 2022?
Home office fee for British Citizenship Application is £1330 in 2022.
Most of the applicants between 18 to 65 years old have to pay for their life In UK and B1 test too as a part of their applications.
Where do citizenship ceremonies take place?
Normally British Citizenship Ceremonies take place on applicant's local council but applicants have options to select the area while submitting the British Citizenship Application.
We are in the best possible position to help you, and will know exactly how to assist you with your immigration issue. Our expert immigration lawyer will pursue every route possible to achieve the outcome that you are after.
Why choose us    
Extensive knowledge & experience
Affordable & Cost-Effective prices
Personalized service
We keep our clients updated
Trusted by the clients
No need to travel to our offices
You pay a fixed fee;
Available 24/7 365 days a year
Industry leading track record
Error: Contact form not found.