UK Spouse Visa Extension Requirements 2022
For UK Spouse Visa Extension Requirements 2022, contact our immigration lawyer. Staf H immigration lawyer in Bolton is expert and highly educated. Our immigration lawyer will provide you detailed guidance at reasonable fee.
Spouse Visa Extension
If you are a UK spouse visa holder and living with your spouse or partner in UK and you are looking to extend your spouse visa to stay in the UK. So you should make an application for a spouse visa extension.
You can apply for the UK Spouse Visa extension before your Spouse Visa expires.  It enables you to stay in the UK for a further 30 months. Our Immigration Lawyer will provide you full guidance in all the situations in the process of UK Spouse Visa Extension.  Spouse Visa solicitor in Bolton are experienced and highly educated. There are many satisfied clients in Bolton. Staf H Immigration Lawyer will provide free initial guidance.
If you want to stay in the UK while your Spouse Visa is expiring, you can apply for a Spouse Visa extension. The Spouse Visa extension will lasts for 30 months. When the Spouse Visa extension expires, you can apply for Indefinite Leave to Remain (ILR) status; this can eventually lead to British citizenship.
What are the spouse visa UK extension requirements for 2022?
The requirements for the Spouse Visa extension are same as for the original Spouse Visa.  You also have to show that you and your partner have a combined income which should be at least £18.600.
Staf H Immigration lawyer will make sure to maximize the success chances for your Spouse Visa extension application. Our experienced spouse visa lawyers will assess your situation and eligibility and guide you about the required documents. Staf H immigration lawyers will complete and send your application.
You can apply for Spouse Visa Extension 28 days before the expiry of your current visa. You must have to meet the eligibility requirements of Appendix FM. All the requirements are the same as the Spouse Visa Application made for Entry Clearance Except the TB test requirement. This can include
Relationship Requirements
Financial Requirements unless you are exempt
English Language Requirements unless exempt
Your intension to live with your partner
Residence Requirements
You also have to pay IHS as a part of your application. If your circumstances changes and you can't afford the Home Office Fee or the IHS, you can apply for a fee waiver. Fee waiver totally depends on your financial circumstances.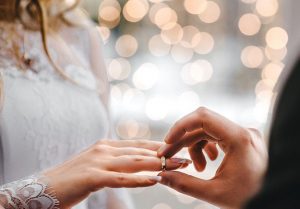 How to apply for UK spouse visa extension?
You have to complete a form for the Spouse Visa extension. It is an extensive application. You have to provide all the required information and documents. You have to complete the form fully and correctly. If you will not provide the required documents and information, you may be asked for a face-to-face interview, which you are obligated to attend.
Our Immigration Lawyer in Bolton are highly educated and experienced. They will guide in all the steps of Spouse Visa extension. Immigration Lawyer are not mostly accessible on WhatsApp. Our Immigration Advisor in Bolton easily accessible on WhatsApp and will provide you free Consultation and guide you on your immigration matter in competitive fee.
Financial requirement for UK Spouse Visa extension 2022
The basic financial requirements for an UK Spouse Visa extension are following:
Combined income of both applicant and partner must be at least £18,600
The minimum income required for applicant who have a child is £22,400
£2,400 will increases for each child the applicant has.
Contact our immigration lawyer for complete guidance about the requirements. Our immigration lawyer in Bolton will provide you guidance about which sources of income will be accepted to go towards the financial requirement.
Staf H Immigration Lawyer is in the best possible position to help you, and will know exactly how to assist you with your immigration issue. Immigration Lawyer will pursue every route possible to achieve the outcome that you are after.
Why choose us
Extensive knowledge & experience
Affordable & Cost-Effective prices
Personalized service
We keep our clients updated
Trusted by the clients
No need to travel to our offices
You pay a fixed fee;
Available 24/7 365 days a year
Industry leading track record
Error: Contact form not found.