Spouse Visa Services – Spouse Visa Immigration Lawyers in Bolton UK 
Staf H Immigration Lawyer is a well known lawyer for Spouse Visa in Bolton UK. There are many satisfied clients. Our Immigration Lawyer is expert for spouse visa. Contact our immigration lawyer for successful, quick results on reasonable fee.
What is UK Spouse Visa?
Spouse Visa is a family visa to join your partner in UK if you meet all the eligibility requirements. Immigration Lawyer in Bolton is expert in Spouse visa applications. Whatever your situation is, Staf H Immigration's Immigration lawyer in Bolton can help you to meet the financial requirements as well as Adequate Maintenance according to your situation.
Who can apply for Spouse Visa?
If you are a British Citizen, Refugee or humanitarian protection, EEA National with Pre Settled or Settled Status, have Indefinite Leave to Remain, then your partner can apply to join you in UK on a Settlement Visa of 30 months.
This is a Settlement Visa which leads to Indefinite leave to remain after 5 or 10 years depends on the eligibility requirements.
Applicant will have right to live and work in UK but he can't claim most of the benefits until he gets Indefinite Leave to remain.
Requirements of Spouse Visa UK?
You have to meet all the requirements before you submit the Spouse Visa application. Some of the requirements are as following.
Firstly Must be a Genuine Relationship
Meet the minimum income threshold or adequate maintenance if receiving specific benefits
Demonstrate your knowledge of the English language if you are not from a Majority of English Speaking Countries
Have proof of suitable accommodation for you, your partner and any other dependents
You may also need to pass a medical test to show you don't have Tuberculosis (TB), depending on the applicant's country of residence.
What is the Financial Requirement for Spouse Visa UK?
You have to prove that you and your partner have enough money to support yourselves without claiming public funds. To meet this criteria, UK Spouse have to prove that you are earning at least £18600 per year before tax.
This amount will be increased correspondingly if you want to make an application for any dependent. For the first dependent £3800 and from 2nd to onward £2400 per applicant will be increased to the financial requirement.
Can I switch to Spouse Visa within UK?
Yes,  obviously you can switch to a Spouse visa within UK if you meet all the eligibility requirements.
What will be the next process after getting the Spouse visa entry clearance?
After getting the entry clearance as a spouse of 30 Months, you have to extend your leave to remain for 30 months again. After completing 5 years on the spouse visa 5 year route, you can apply for indefinite leave to remain.
How to meet the Financial requirement?
Sponsor can meet the financial requirements with the employment, self employment, Savings and non employment income etc. Staf H Immigration's Visa and Immigration expert  can help you to meet the financial requirements and provide you the best immigration advice on your available options.
Can I apply for Spouse visa if I don't meet the Financial Requirement?
Yes, In some cases you can apply for a spouse visa even if you don't meet the financial requirement. If you are getting some specific Benefits like
Disability Living Allowance
Severe Disablement Allowance
Industrial Injury Disablement Benefit
Attendance Allowance
Carer's Allowance
Personal Independence Payment
Armed Forces Independence Payment or Guaranteed Income Payment under the Armed Forces Compensation Scheme
Constant Attendance Allowance, Mobility Supplement or War Disablement Pension under the War Pensions Scheme
you can apply for entry clearance or extension as a Spouse Visa without meeting the financial requirement. In this case you just need to meet the Adequate maintenance.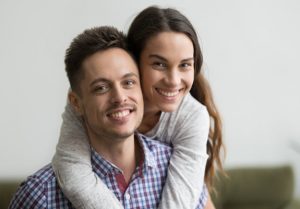 Spouse Visa Extension
The Spouse Visa extension is designed for non-EEA residents who have been living in the UK under a Spouse Visa. If you wish to stay in the UK when your Spouse Visa expires, you can apply for a Spouse Visa extension. The Spouse Visa extension, like the Spouse Visa, lasts for 30 months. When the extension expires, you can apply for Indefinite Leave to Remain status, which can eventually lead to British citizenship.
When can i get Indefinite Leave to remain after getting a spouse visa UK?
You can get an indefinite leave to remain after 5. If you meet the financial requirements and English Language Requirements, then you can get an Indefinite leave to remain after 5 years of Getting Spouse Visa UK.
Who should i choose for my Spouse Visa application? 
You can choose any of the immigration experts like
Immigration Lawyers
Immigration Advisors
Immigration Solicitors etc
Because Spouse Visa is a costly visa application and you have to pay immigration fee and IHS as a part of your application, you must seek expert immigration advice. Immigration application fee of STAF H IMMIGRATION is very competitive and have lots of Successful applications of Spouse Visa in Bolton UK.
How to find Spouse Visa Solicitor/ Spouse visa Lawyer/ Spouse Visa immigration advisor near me?
You can check the available immigration Lawyer near you online. Immigration expert in Staf H Immigration provides both online and face to face service.